Shopping for clothes can be a hassle for nursing mums. Not only do you have to rediscover your style as a new mum and learn to love your post-baby body, you also have to worry about whether the clothes you like have easy access! MilkChic aims to put the joy back into clothes shopping, sourcing stylish clothes from all of your favourite brands that also work for breastfeeding.
MilkChic is proud to be a Theo Paphitis #SBS (Small Business Sunday) winner.
The team: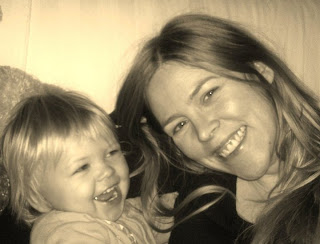 MilkChic is run by an impressive team of me, myself and I… so if you get in touch, you'll always go straight to the top! I'm Mel, mum to one very opinionated ex-breastfeeding 6 year old (Small one) and stepmum to two fabulous, individual steppies (Curly one, 15 & Lumpy one, 22).
A retail buyer by trade, I developed SPD and a back problem in pregnancy. I temporarily swapped international travel, high level negotiation, and creative loveliness from my London flat for a life of nappies, playdough and tantrums in Kent, and now juggle my day job with the school run and evenings and weekends keeping MilkChic afloat.
MilkChic was my sanity saver on maternity leave, bridging the gap between work and home. My frustrations with fashion have developed into a little stable of niche fashion websites including My Style Craving (maternity clothes) and Armed & Glamorous (clothes with sleeves).
Some things you might not know about me:
I had nearly completed a City & Guilds in Corsetry when I fell pregnant. I don't have a certificate, but I can still run up a mean steel-boned corset!
I have completed 3 London Marathons and I WILL run another.
I have burned pasta. Twice.
I always appreciate a chat on Twitter – you can also find me on Facebook here or feel free to drop me an e-mail.