Great news ladies – the anorak is cool at last!

Worn with everything from jeans to chic dresses, anoraks and pac-a-macs are having something of a fashion moment. Thanks to Miu Miu, the AW14 Paris catwalks were filled with practical looking waterproofs in all shapes and styles.
From cover all ponchos (did I mention fabulous breastfeeding access for rainy days?) to curve friendly Pac a Parkas, these lightweight lovelies are suddenly a fashion essential.

Despite the labels, this look is definitely more hiking than haute couture and I can't promise that the elevation to high fashion is going to increase your elegance quotient as you run for shelter in this autumn's downpours but, as life with young children means that you will spend more time in waterproof clothing than you ever thought possible and the high street has a fabulous selection (check out the range at ASOS!), why not find something you actually like before the fashion pack move on?

Here are a few of my favourites from across the web:
ASOS Clear Rain Mac
, £35
ASOS Spot Rain Mac
, £35
F&F Neon Pac-A-Parka
, £15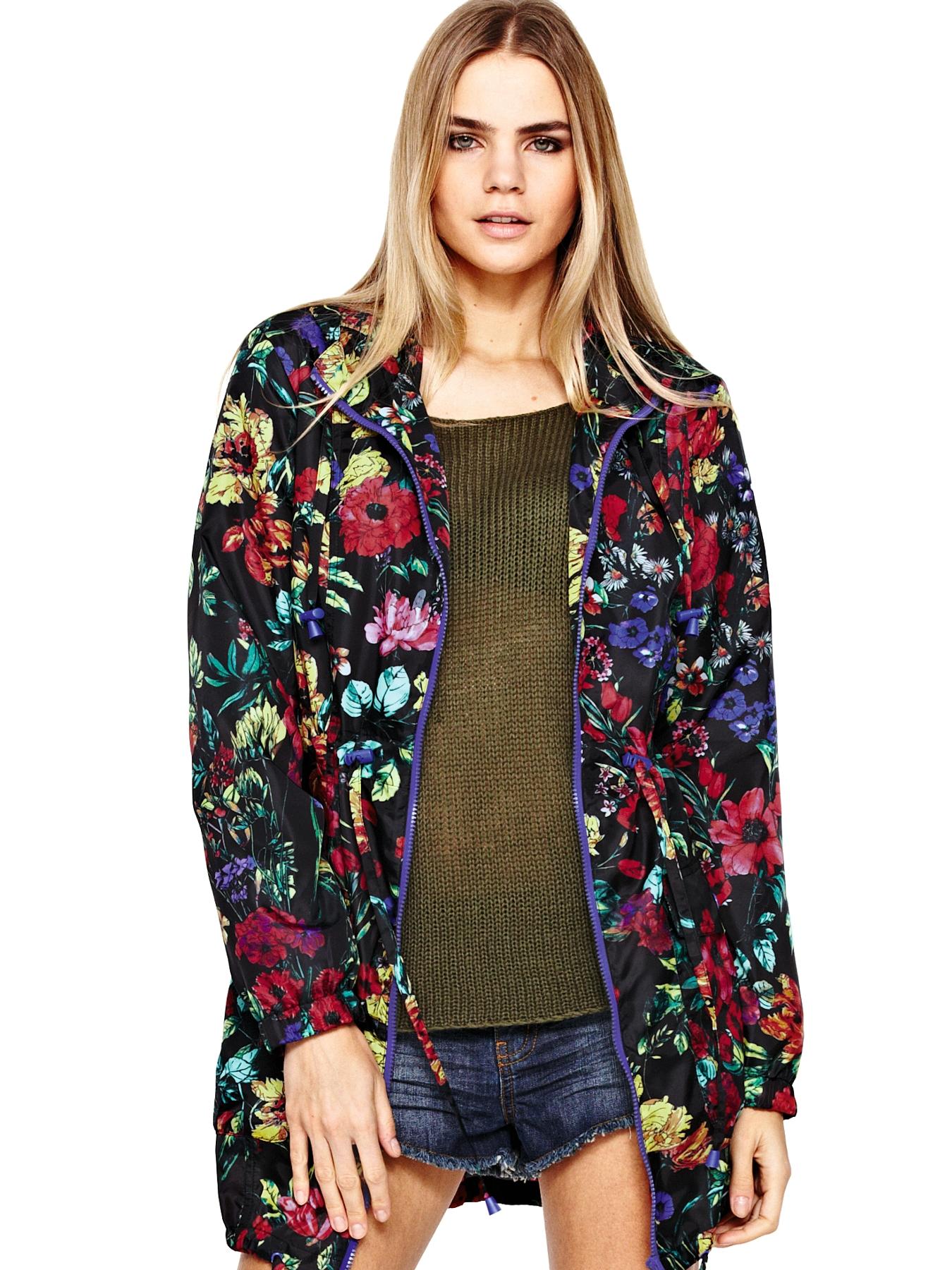 Love Label Floral Mac
,
Was £18
Now £11
Breastfeeding Tips: Many of my early breastfeeding in public experiences were at the side of a rugby pitch full of teenage boys and in my experience, if you're likely to need to actually feed outside in the rain, ponchos offer the best rain protection versus nursing access – you can wear pretty much anything you like underneath. They are however difficult to get fully on or off one-handed so a mac you can keep fastened cape-style at the neck (double ended zip or neck poppers) is a good compromise.