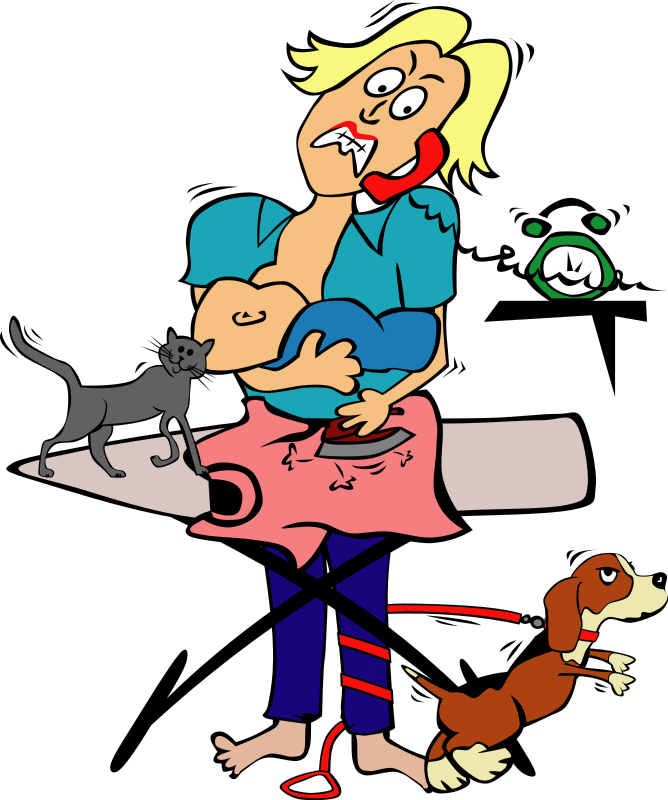 One of the things which I regularly hear about breastfeeding is how it ties you down.
There's no denying that it does tie you to your child physically, but as childbirth has already irrevocably tied you to your child mentally, that's a bit of an irrelevance (how many formula feeding mums do you actually know – as in met, had a cup of tea with, didn't see in the Daily Mail… who are ok with handing a stranger a bottle and heading out to work/ the pub?).
I'm unconvinced that breastfeeding limits you any more than bottle feeding, and as you (theoretically) get more sleep, you might even be up for leaving the house…
After you've finally mastered the mysterious latch and your newborn gets the hang of things, you'll soon find that the process which needed at least 2 pairs of hands and someone else to serve refreshments is so second nature that you can breastfeed onehanded, and may even need some additional entertainment.
So I conferred with the lovely breastfeeding ladies on Facebook and Twitter and here is the MilkChic list of things we have done while breastfeeding. I'd love you to add to it!
Twitter, Facebook & e-mails
Watching TV
Going to the loo
Cooking dinner
Eating dinner (Or coffee. Or cake)
Watched a film at the cinema
Sleeping
Shopping (on and offline)
Dancing at weddings
Playing with older kids
School runs (walking, not driving obviously!)
Hair and makeup
Hoovering
Being sick (not recommended)
Grooming and mucking out horses
Donkey riding….
If that wasn't impressive enough, some of these tasks were performed not just one-handed, but no-handed! Breastfeeding in a sling, or "advanced breastfeeding" (so-called cos I didn't master it…) makes all sorts of things possible. If you want to give it a try, I am reliably informed that sling choice is important. So far I have been recommended Ergo and Mei Tai slings but there are lots of other options. For a quick guide, this post at Analytical Armadillo explains how breastfeeding works in different slings. I'd love to write a separate post on this, but just don't have the expertise, so if anyone's up for a guest post, please get in touch!